Products catalog
Mezzanine Floor Rack
Mezzanine racking is the best solution to extend the height of a facility with the make the surface area more than the double or triple.
Adding a Mezzanine rack can be the most economical way to increase warehouse space without the cost of a conventional building.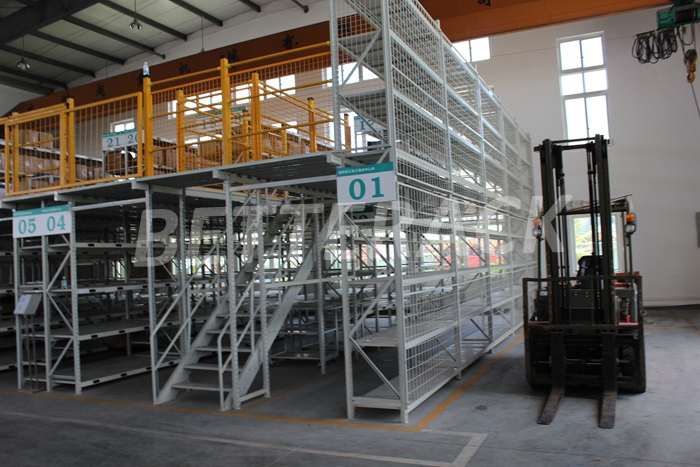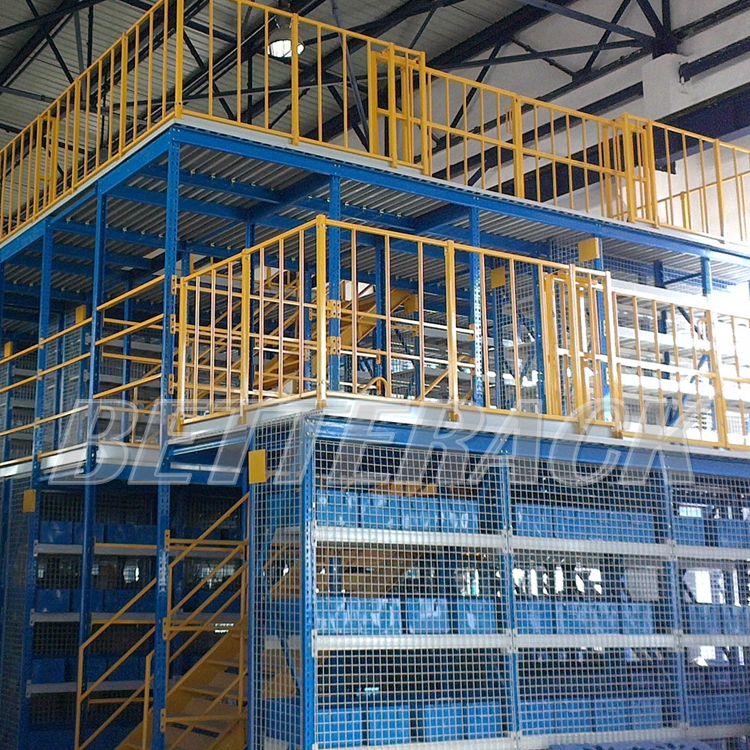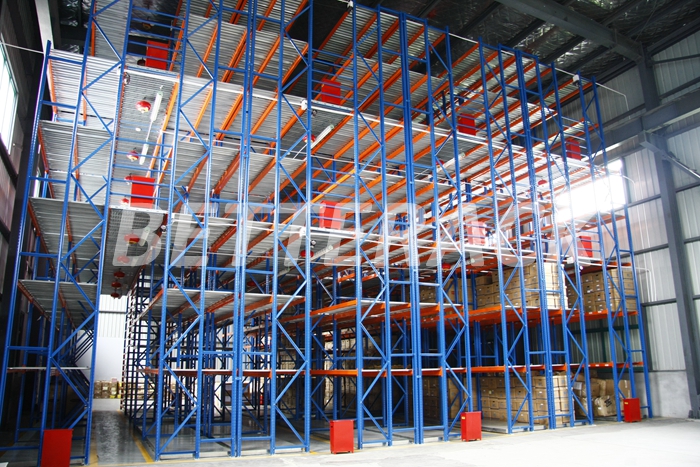 It is fully customised to a organisation's own specific needs, available in a wide range of floor surfaces and sizes to maximize and improve
space in order to get the best use from the total volume of the premises. A mezzanine floor can cope with many different applications,
from light storage to the support of heavy machinery.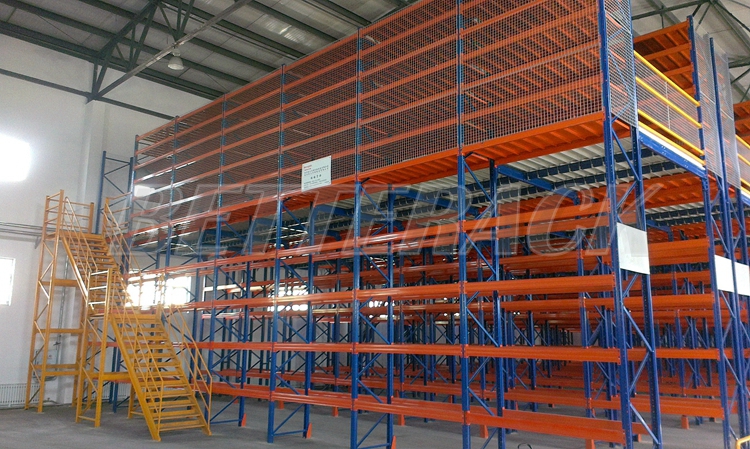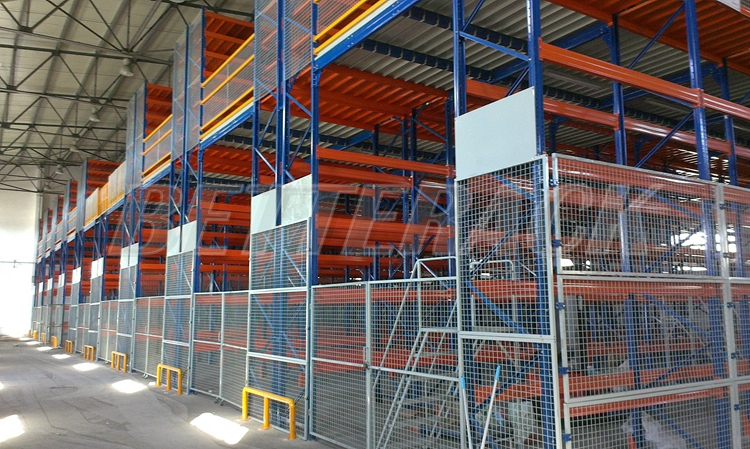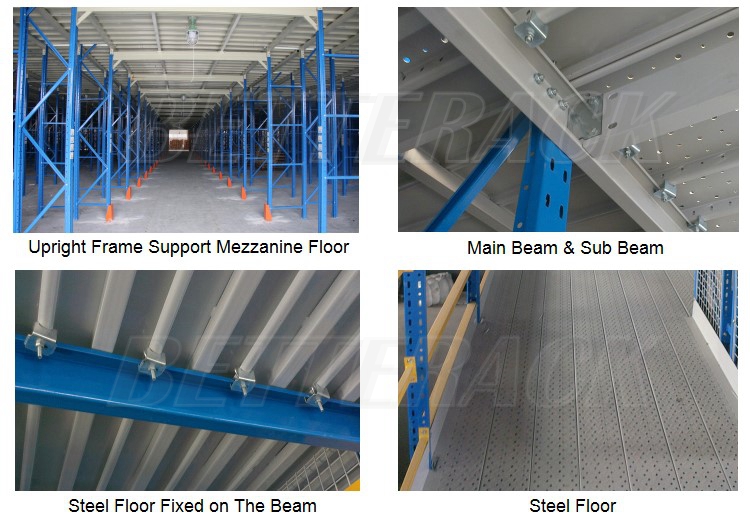 Mezzanine Floors
1) With composite racking structure, patented light-steel floor panel structure
2) Floor panel with large load capacity, low cost, quick construction
3) Can be designed into one layer or multi-layers according to actual situation
4) Ensures fullest space utilization
5) General ways of transportation from 2nd floor to 3rd floor: Manual, elevating table, hoisting machine, conveying belt, forklift truck