Products catalog
Shuttle Racking
Shuttle rack is highly density storage system which combined with rack, shuttle car and forklift.
This is high efficient storage solution provides a new option to maximum use of warehouse volume.
Shuttle Rack Features
●Highly density storage, space utilization is up to 80%-85%
●Highly efficiency, work-time saving
●Flexible work mode, access mode of cargo can operate as FILO or FIFO
●More safety than Drive-in rack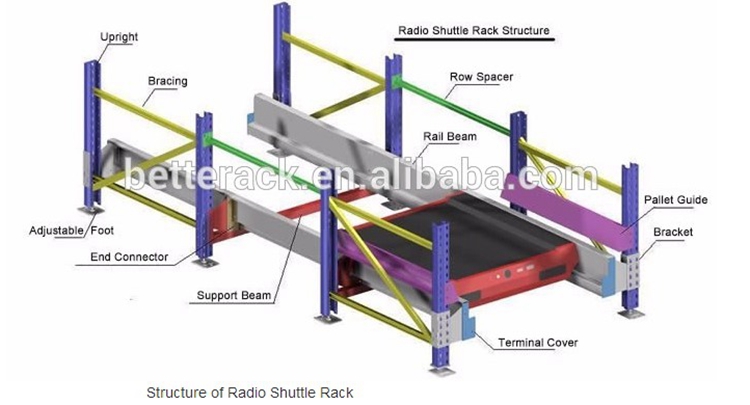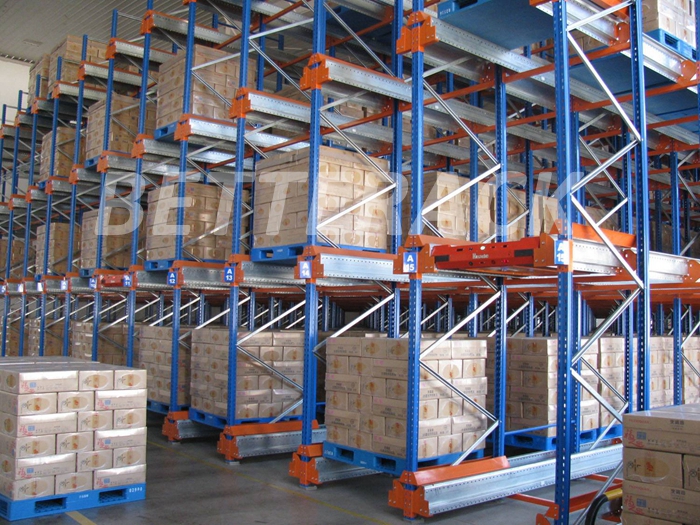 Shuttle Rack Pallet Runner
Loading: When loading, the pallets are placed at the front of the racking tunnel rail by forklift. Through the radio remote
control operation,the shuttle can carry pallets running on the rail of racking
Picking: When picking, the shuttle carries pallets from deep side to the front side of racking, the pallets are to be picked
from the racking by forklift.
Shuttle Transferring: The shuttle car can be placed other tunnels,the quantity of shuttle car depends on the Depth of
tunnels,quantity of goods,throughput,load and pick frequency,etc.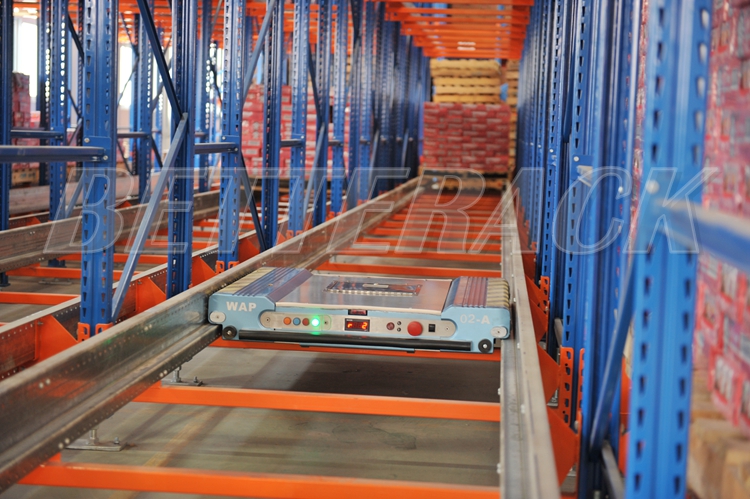 Operating flexibility: the access of goods can be First In First Out(FIFO) Mode, can also be First In Last Out(FIFO) Mode.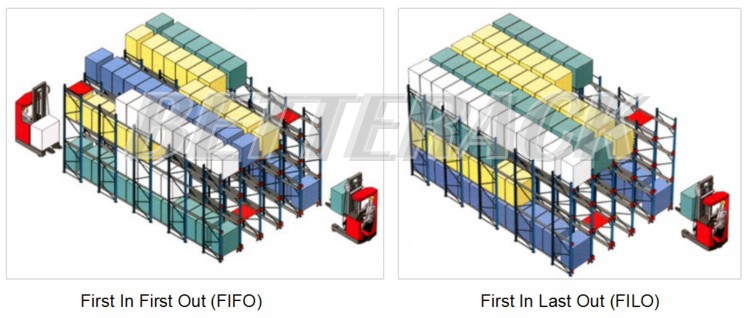 Shuttle Racking Application
Big quantity but small categories:food, beverage, chemical, tobacco.etc
Cold Sore:effectively reduce working time,better efficiency and safety
Expiration Control:Strict limitation of batches of goods,which requires FIFO
Volume Increasing:Maximum use of limited space of warehouses.