Products catalog
Drive In Racking
Maximum storage with minimum space
Drive in racking is ideal for stocking large quantities of relatively few product types and used where high density storage
is required,Space utilization is very high, almost twice than selective pallet racking,Drive in racking is designed without
specialized pathway,the forklift would drive in the aisles when loading or picking pallets,it's suitable for material
warehouse or cycle warehouse with high efficiency or timely operation.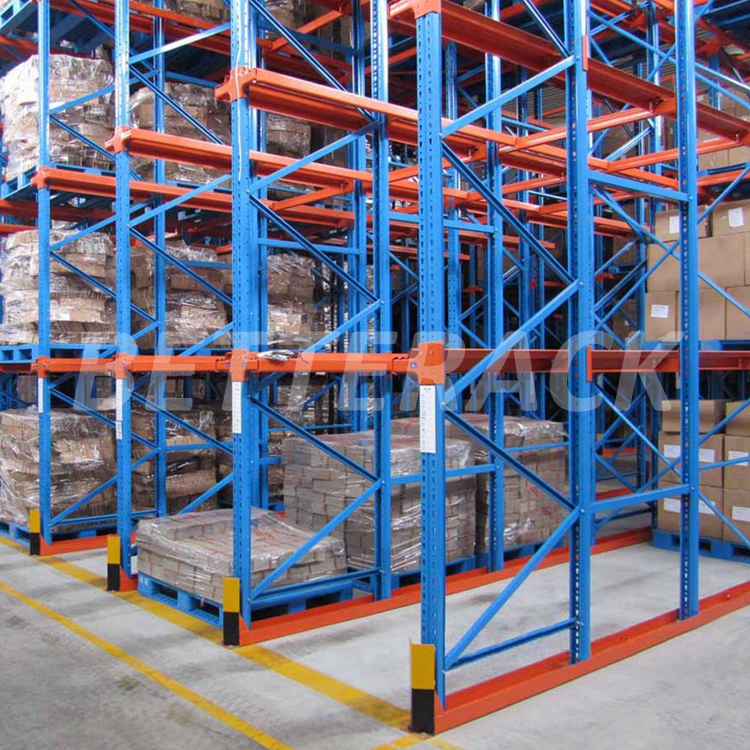 Drive-In Pallet Racking Advantages
Operates on the basis of First-In Last-Out (FILO)
Store very large quantities of homogeneous products
Good product protection
60% net pallet area usage of overall warehouse area
Pallet redundancy can run as high as 30% if a wide range of different products are stored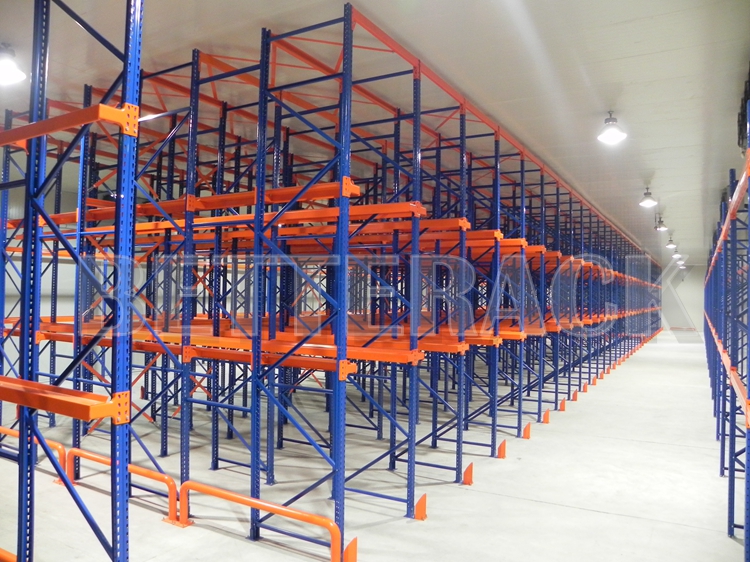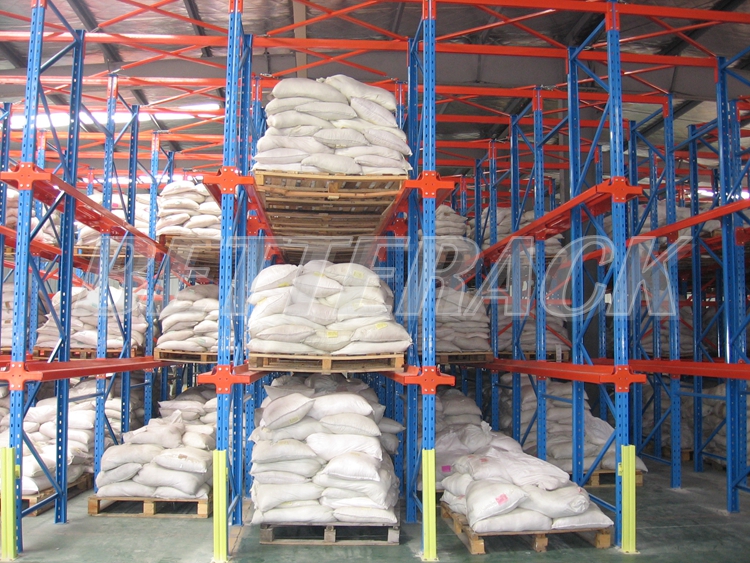 First-In Last-Out Stock Rotation
Drive-In racking operates on the system of First-In Last-Out (FILO), therefore it only suits products that is stored in sufficient
volume to require multiples lanes to ensure stock rotation.
Most Suitable for:
For manufacturers of products produced in batch, or in warehouse operation where there are limited products types
and pallets cannot be safely blocked and stacked.